Kenilworth Elementary School Tidewater Surprise
Watch the fun of our teacher giveaway surprise here!:
Here at Tidewater, we believe teachers deserve comfortable, cute, affordable flip flops and sandals more than just about anyone (which is why we offer them 20% off their Tidewater purchases all year long). But last week was EXTRA special for us on the teacher front: We partnered with one of our favorite #tidewaterteachers, Mrs. Razler, to bring an extra special surprise to the teachers at her school on their last day of the year...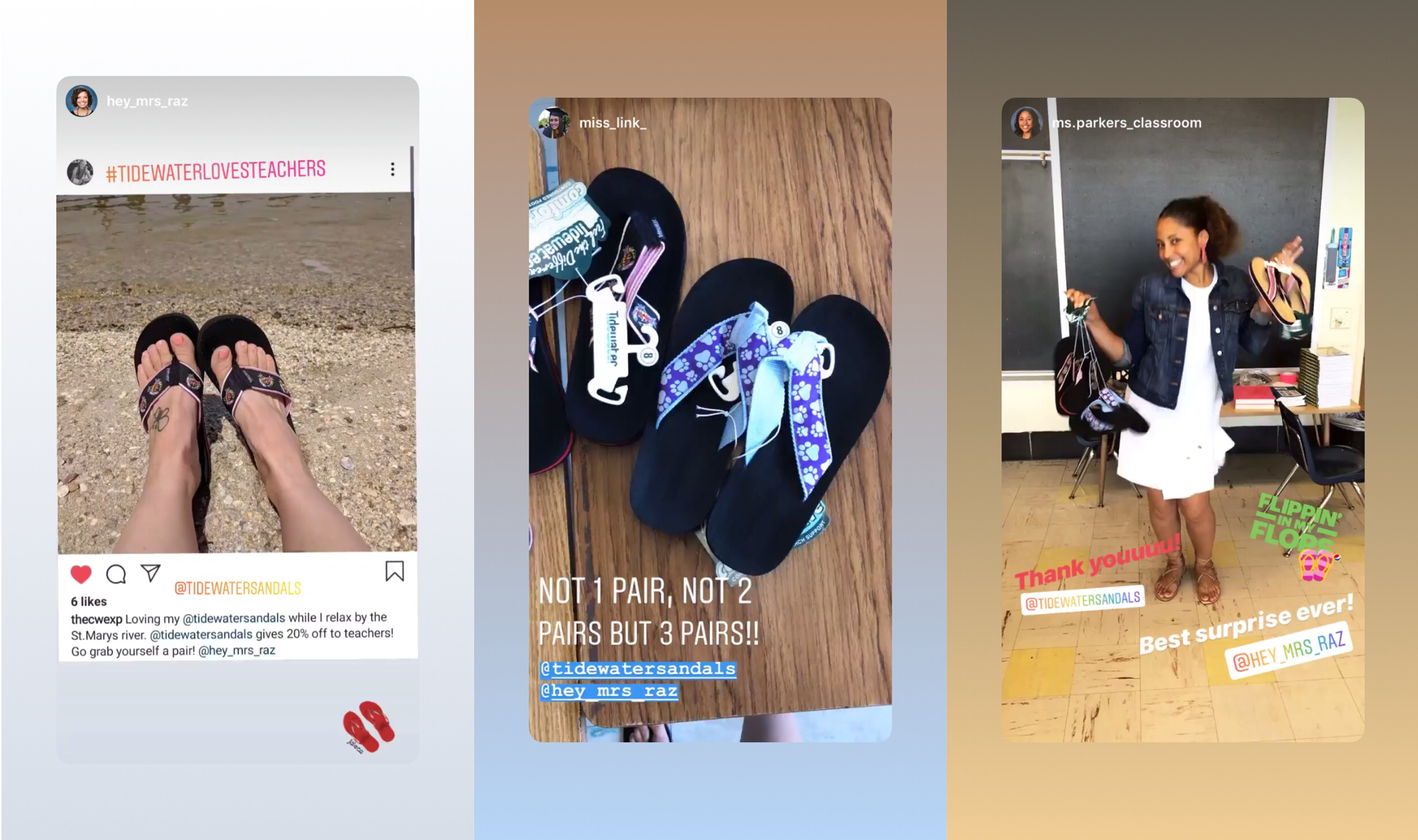 We loaded up our car with SO MANY FLIP FLOPS and drove from North Carolina to Maryland to surprise the teachers at Kenilworth Elementary School last Friday. The teachers had been asked to stay for a meeting after school, but instead they were greeted with a thank you from the Tidewater team and a chance to "shop" for three pairs of free Tidewater flip flops -- just in time to step into summer in comfort and style.
If you're a teacher -- whether you teach at Kenilworth Elementary or anywhere else -- know that we're a brand that stands behind you. We're in awe of the commitment and knowledge and kindness you bring to your job every single day, and we're so grateful for the hard work you do to make our world a better place, one student at a time.
As a small way to say thank you, remember you can shop our website any time and save 20%.
---
12 comments
---
---